Welcome to Walton & Trimley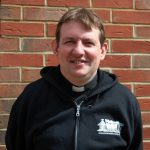 Welcome to our space on the internet. We are two churches on a journey of faith together in a beautiful part of Suffolk.  Both churches offer something different which enhances what we can offer to the whole of our benefice and the communities in which we serve. If you are thinking of joining us for worship on a Sunday, know you would be made very welcome. Our services are relaxed, informal and easily accessible.
We currently hold services in both of our churches at 10am every Sunday. You can still zoom in to our Walton Service if you prefer. We welcome everybody to these services, feel free to browse this website for further details on what we do and contact us if you require further information. 


Rev Paul Clarke