The Mothers' Union meets every third Tuesday at 2.30pm in the church when Covid-19 restrictions allow.  Everybody is welcome; men, women, married or not. The focus is on supporting family life.
The leader is Wendy Fellingham.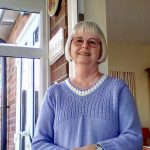 Meetings are resuming from Tuesday 18th May 2021, 2.30pm on St Mary's Church, Walton.